Sutton Brady 4 Lyfe (Or Why You Should Binge The Bold Type)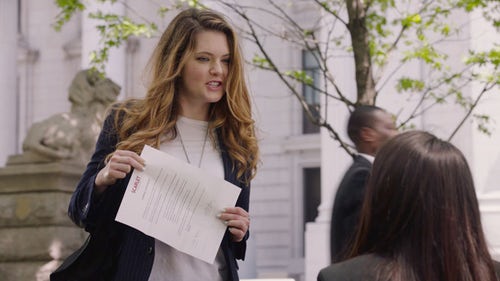 The Bold Type may have finished its summer season, but does that mean I'll stop talking about it? Never.
The purpose behind this post is twofold. One, I'm doing the kindest public service by letting you know that every single episode of The Bold Type is available to watch here WITHOUT A CABLE LOG IN. YOU HAVE NO EXCUSE NOW.
(No, this isn't sponsored by Freeform. Although, hi, Freeform, I know you're reading my blog. I will literally get coffee for everyone on The Bold Type as an intern, plz hire me. I love your work.)
Secondly, the lovely people over at CineSuffragette have published my guest post about, you guessed it, The Bold Type. If you wanna read that, click here. If you read that and truly can't get enough of my feelings on The Bold Type, then check out my thoughts here and here and over here, too. Oh, and here also.
Who knew there would be something in my life that would finally outweigh my disdain for Supergirl season two?
I don't want to say anything else here because I want you to start reading and watching. Just know, when you do get addicted to this sweet bubblegum pop of a show, that I loved Sutton Brady first. Look at this angel: